"It is our aim to facilitate our clients in maximising their skills and abilities so that they may live a fulfilled life..."
Our Mission
At the heart of our philosophy is the provision of individualised and holistic care to achieve the best quality of life for our clients in a stimulating environment. We strive to offer the best specialist clinical and social care to persons with non- progressive and progressive brain injuries, including those with physical and mild cognitive difficulties or other complex needs.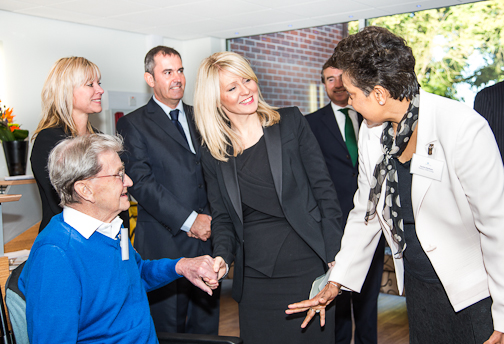 A truly 'state-of-the-art' centre for excellence in rehabilitation. It is wonderful to see how people with disabilities are being encouraged and empowered to live as independently as possible...
Excerpt from speech made by Esther McVey MP, Former Minister for Disabled People at the Opening of Bagshot Park, November 2012
WHy choose CHD Rehab?
We understand that a brain injury can be catastrophic and irrevocably alter a person's pattern of life. At CHD Living's rehabilitation centres, we specialise in rehabilitation & care following a trauma.We are also fully equipped to provide care to people with complex needs.
It is our ultimate goal to rehabilitate our residents, enabling them to become as independent as possible so that they can re-establish or find a new pattern of life and continue to live their lives their way. Supported by our skilled Homecare team at Longdene Homecare we are pleased to offer a complete package of care post-discharge, in the comfort of their own home.
We welcome family and friends at any time of day at both of our facilities and encourage them to participate in daily activities, the development of care plans and therapy sessions. Our multidisciplinary team is on hand to support our clients and their loved ones through our assessment and treatment process. Working together, we formulate a person-centred care plan that is specifically tailored to identify and meet the needs of each individual including short and long term goals which are reviewed regularly.
Our multidisciplinary team includes our highly experienced Brain Injury service manager, speech and language therapists and physiotherapists as well as nurses, rehabilitation support workers and retained GP services. Our clinical team members are recognised in their field as having particular expertise in the management of brain injury.
Our highly skilled team works together to assess and continually monitor the needs and progress of each individual, assisting them to help maximise recovery and independence.